With most of our cell phone repairs completed in under an hour, we will get you on the move as fast as possible. Trust the cell phone repair Pros. Contact us at our head office below for any general questions about our repairs. You can also call or email us at one of our locations for specific questions about your cell phone repair.
Looking for some quick tips about troubleshooting your phone, check out the support pages for Apple, Samsung and LG devices.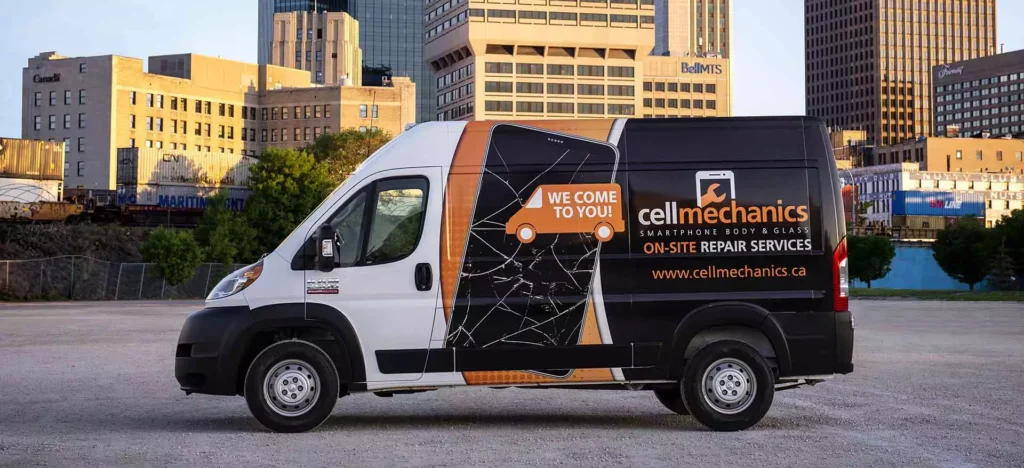 Our on-site repair service is the safest and most convenient way to repair your phone. Our technicians will repair your device in our repair van, on-site, while you remain in the safety of your home or office. Learn more below, give us a call or send us and email.