Cell Mechanics will buy your used device, even if it's not working!
Here's how it works:
Bring your device to us for evaluation
iPhones MUST have Find My iPhone Turned OFF in order to qualify
We will evaluate your device based on the chart below
We will pay you cash based on the tier the device falls under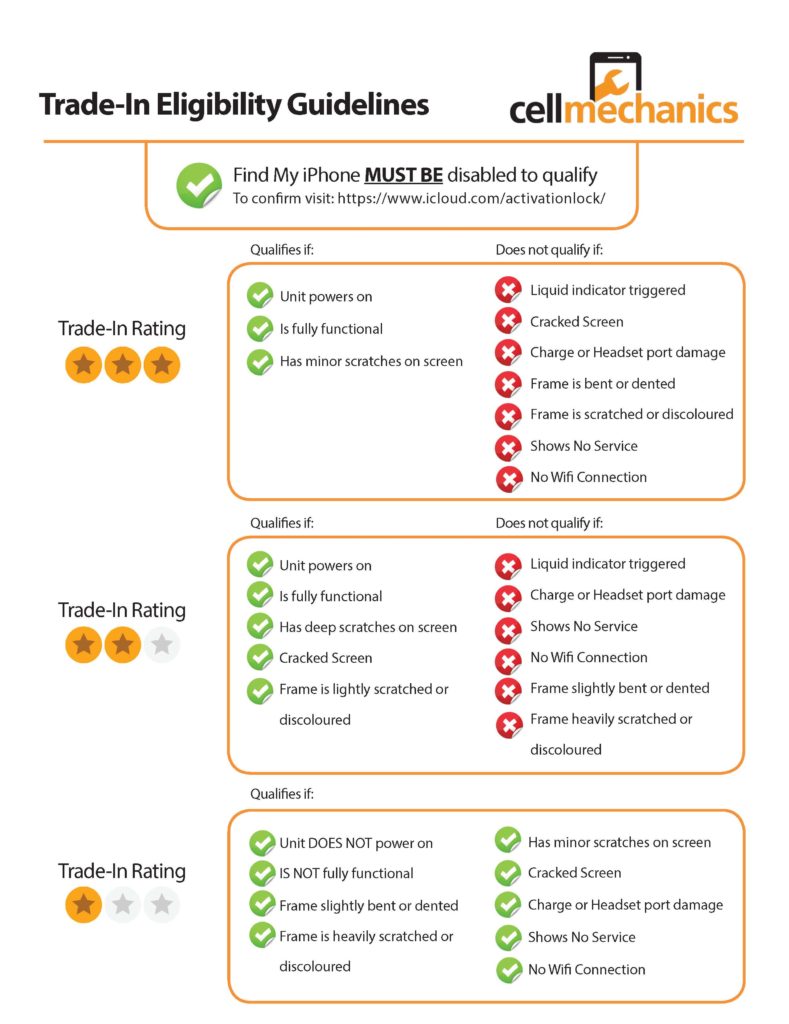 Frequently Asked Questions about selling your phone:
Q: How do I turn off or check "Find My Phone" status on an iPhone?
A: Just click here for instructions on how to turn off Find My Phone or to check the status.
Q: How much will I get for my phone?
A: Phone price will be determined based on the Tier it falls under in the above chart. You can
call us and we can provide you an estimate. A final price will be provided in-store, once the device has been inspected.
Q: Will you buy my phone if it is not working?
A: Yes, even if your device is not working you still may qualify to get cash for it.